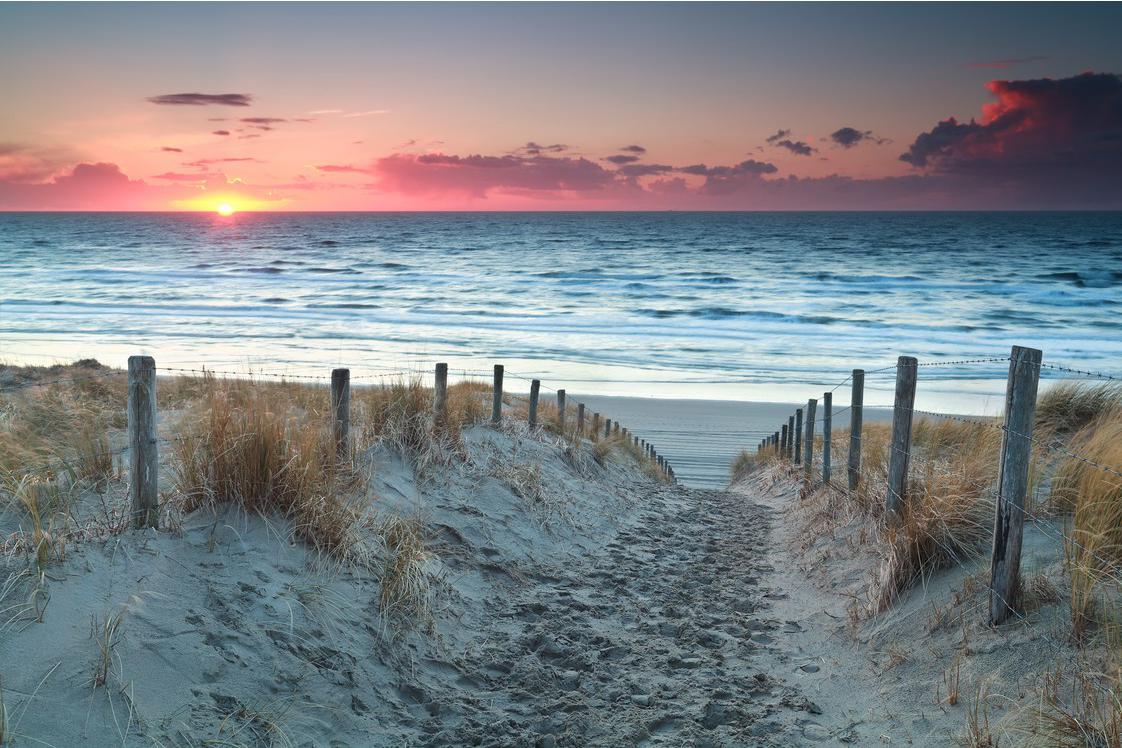 Table of Contents
TERMS AND CONDITIONS OF USE
Gloria Walker Coaching
YOU MUST AGREE TO THE TERMS AND CONDITIONS (hereinafter "Terms") SET FORTH BELOW BEFORE USING THIS WEBSITE.
Please read these Terms carefully. Your use of this website signifies your agreement to abide by these terms. If you do not agree to these Terms you are not allowed to use the website.
Your access to and use of
gloriawalkercoaching.com
, (hereinafter "Website,
" "
Site"), owned by Gloria Walker, (hereinafter "Company"),
is subject to the following Terms and all applicable laws. By accessing and browsing the Site, you accept, without limitation or qualification, these Terms and acknowledge that any other agreements between you and the Site are superseded and of no force or effect:
1. You agree that the Site itself, as well as all copy, images, videos, training materials, products, services and/or other materials, made available on the Site by the Company or other third parties, (hereinafter, collectively "
Content
") are maintained for your personal use and information by the Company, and are legally owned by the Company and/or its third party providers. You agree that such Content shall include all proprietary videos, graphics, voice, and sound recordings, artwork, photos, documents, and text as well as all other materials included in the Site. Subject to your compliance with these Terms, the Company hereby grants you permission to access, view, and use the Site solely for your personal purposes. No Company Content may be copied, reproduced, republished, uploaded, posted, transmitted, distributed, used for public or commercial purposes, or downloaded in any way unless written permission is expressly granted by the Company. Modification of the Content or use of the Content for any other purpose is a violation of the copyright and other proprietary rights of the Company, and may be subject to monetary damages and penalties. You may not distribute, modify, transmit or use the content of the Site or any Content, including any and all software, tools, graphics and/or sound files, for public or commercial purposes without the express written permission of the Company.
2. All trade names, trademarks, and images and biographical information of people used in the Content and contained in the Site, are either the property of, or used with permission by, the Company. The use of Content by you is strictly prohibited without express permission from the Company. Any unauthorized use of Content may violate the copyright, trademark, and other proprietary rights of the Company and/or third parties, as well as the laws of privacy and publicity, and other regulations and statutes. If you believe that your intellectual property rights are being violated and/or that any work belonging to you has been reproduced on the Site or in any Content in any way, you may notify Company at
privacy@gloriawalkercoaching.com
. Please provide your name and contact information, the nature of your work and how it is being violated, all relevant copyright and/or trademark registration information, the location/URL of the violation, and any other information you believe is relevant.
3. While the Company uses reasonable efforts to include accurate and up-to-date information in the Site, the Company makes no warranties or representations as to its accuracy. The Company assumes no liability or responsibility for any errors or omissions in the content of the Site.
4. When you register with the Company and/or this Site, you expressly consent to receive any notices, announcements, agreements, disclosures, reports, documents, communications concerning new products or services, or other records or correspondence from the Company.
5. If you send comments or suggestions about the Site to the Company, including, but not limited to, notes, text, drawings, images, designs or computer programs, such submissions shall become, and shall remain, the sole property of the Company. No submission shall be subject to any obligation of confidence on the part of the Company. The Company shall exclusively own all rights to (including intellectual property rights thereto), and shall be entitled to unrestricted use, publication, and dissemination as to all such submissions for any purpose, commercial or otherwise without any acknowledgment or compensation to you.
6. The Company shall use commercially reasonable efforts to restrict unauthorized access to our data and files. However, no system whether or not password protected, can be entirely impenetrable. You acknowledge that it may be possible for an unauthorized third party to access, view, copy, modify, or distribute the data and files you store using the Site. Use of the Site is completely at your own risk.
7. NEITHER THE COMPANY NOR ANY OTHER PARTY INVOLVED IN CREATING, PRODUCING, OR MAINTAINING THE SITE AND/OR ANY CONTENT ON THE SITE SHALL BE LIABLE UNDER ANY CIRCUMSTANCES FOR ANY DIRECT, INCIDENTAL, CONSEQUENTIAL, INDIRECT, OR PUNITIVE DAMAGES ARISING OUT OF YOUR ACCESS TO OR USE OF THE SITE. WITHOUT LIMITING THE FOREGOING, ALL CONTENT ON THE SITE IS PROVIDED "AS IS" WITHOUT WARRANTY OF ANY KIND, EITHER EXPRESSED OR IMPLIED, INCLUDING, BUT NOT LIMITED TO, THE IMPLIED WARRANTIES OF MERCHANTABILITY OR FITNESS FOR A PARTICULAR PURPOSE. THE COMPANY DOES NOT WARRANT OR MAKE ANY REPRESENTATIONS REGARDING THE USE OF THE MATERIALS IN THE SITE, THE RESULTS OF THE USE OF SUCH MATERIALS, THE SUITABILITY OF SUCH MATERIALS FOR ANY USER'S NEEDS OR THE LIKELIHOOD THAT THEIR USE WILL MEET ANY USER'S EXPECTATIONS, OR THEIR CORRECTNESS, ACCURACY, RELIABILITY, OR CORRECTION. THE COMPANY LIKEWISE DOES NOT WARRANT OR MAKE ANY REPRESENTATIONS OR GUARANTEES THAT YOU WILL EARN ANY MONEY USING THE SITE OR THE COMPANY'S TECHNOLOGY OR SERVICES. YOU ACCEPT ALL RESPONSIBILITY FOR EVALUATING YOUR OWN EARNING POTENTIAL AS WELL AS EXECUTING YOUR OWN BUSINESS AND SERVICES. YOUR EARNING POTENTIAL IS ENTIRELY DEPENDENT ON YOUR OWN PRODUCTS, IDEAS, TECHNIQUES; YOUR EXECUTION OF YOUR BUSINESS PLAN; THE TIME YOU DEVOTE TO THE PROGRAM, IDEAS AND TECHNIQUES OFFERED AND UTILIZED; AS WELL AS YOUR FINANCES, YOUR KNOWLEDGE AND YOUR SKILL. SINCE THESE FACTORS DIFFER AMONG ALL INDIVIDUALS, THE COMPANY CANNOT AND DOES NOT WARRANT OR MAKE ANY REPRESENTATIONS OR GUARANTEES REGARDING YOUR SUCCESS OR INCOME LEVEL. THE COMPANY DOES NOT WARRANT THAT USE OF THE MATERIALS WILL BE UNINTERRUPTED OR ERROR FREE, THAT DEFECTS WILL BE CORRECTED, OR THAT THIS SITE, THE CONTENT, AND/OR THE MATERIALS AVAILABLE ON THIS SITE ARE FREE FROM BUGS OR VIRUSES OR OTHER HARMFUL COMPONENTS. YOU ASSUME ALL RESPONSIBILITY FOR THE COST OF ALL NECESSARY REPAIRS OR CORRECTIONS. THE COMPANY SHALL NOT BE RESPONSIBLE FOR ANY PERFORMANCE OR SERVICE PROBLEMS CAUSED BY ANY THIRD PARTY WEBSITE OR THIRD PARTY SERVICE PROVIDER. ANY SUCH PROBLEM SHALL BE GOVERNED SOLELY BY THE AGREEMENT BETWEEN YOU AND THAT PROVIDER. Please note that the applicable jurisdiction may not allow the exclusion of implied warranties. Some of the above exclusions may thus not apply to you.
8. THE COMPANY SHALL NOT BE RESPONSIBLE FOR ANY PERFORMANCE OR SERVICE PROBLEMS CAUSED BY ANY THIRD PARTY WEBSITE OR THIRD PARTY SERVICE PROVIDER (including, for example, your web service provider service, Stripe payment services, your software and/or any updates or upgrades to that software). ANY SUCH PROBLEM SHALL BE GOVERNED SOLELY BY THE AGREEMENT BETWEEN YOU AND THAT PROVIDER. THE COMPANY RESERVES THE RIGHT TO DETERMINE, IN ITS SOLE DISCRETION, WHETHER THE COMPANY IS RESPONSIBLE FOR ANY SUCH MALFUNCTION OR DISRUPTION. THE COMPANY ALSO RESERVES THE RIGHT TO LIMIT YOUR USE OF THE SITE AND/OR THE CONTENT OR TO TERMINATE YOUR ACCOUNT SHOULD THE COMPANY DETERMINE THAT YOU HAVE VIOLATED THESE TERMS OF USE, OR THAT YOU HAVE VIOLATED ANY OTHER RULES OR CONDITIONS OF THE COMPANY. THE COMPANY RESERVES THE RIGHT TO REFUSE ACCESS TO THE SITE AND/OR THE COMPANY'S CONTENT, PRODUCTS AND/OR SERVICES TO ANYONE IN ITS SOLE DISCRETION. THE COMPANY RESERVES THE RIGHT TO DETERMINE, IN ITS SOLE DISCRETION, WHETHER THE COMPANY IS RESPONSIBLE FOR ANY SUCH MALFUNCTION OR DISRUPTION. THE COMPANY MAY, IN ITS SOLE DISCRETION, REFUND THE INITIAL FEE CHARGED FOR ANY USE OF THE SITE AND/OR ANY CONTENT OR A PRO-RATA PORTION THEREOF CONSISTENT WITH THE COMPANY'S REFUND POLICY. THE COMPANY SHALL REFUSE ANY REFUND THIRTY (30) DAYS AFTER YOUR PAYMENT FOR USE OF THE SITE AND/OR ANY CONTENT, EITHER PURSUANT TO THE COMPANY'S CUSTOMER LICENSE AGREEMENT OR OTHERWISE, REGARDLESS OF THE REASON FOR DISRUPTION.
9. IN NO EVENT SHALL THE COMPANY BE LIABLE FOR ANY SPECIAL, INCIDENTAL, INDIRECT, PUNITIVE, RELIANCE OR CONSEQUENTIAL DAMAGES, WHETHER FORESEEABLE OR NOT, INCLUDING, BUT NOT LIMITED TO, DAMAGE OR LOSS OF PROPERTY, EQUIPMENT, INFORMATION OR DATA, LOSS OF PROFITS, REVENUE OR GOODWILL, COST OF CAPITAL, COST OF REPLACEMENT SERVICES, OR CLAIMS FOR SERVICE INTERRUPTIONS OR TRANSMISSION PROBLEMS, OCCASIONED BY ANY DEFECT IN THE SITE, THE CONTENT, AND/OR RELATED MATERIALS, THE INABILITY TO USE SERVICES PROVIDED HEREUNDER OR ANY OTHER CAUSE WHATSOEVER WITH RESPECT THERETO, REGARDLESS OF THEORY OF LIABILITY. THIS LIMITATION WILL APPLY EVEN IF THE COMPANY HAS BEEN ADVISED OR IS AWARE OF THE POSSIBILITY OF SUCH DAMAGES.
10. You agree to indemnify and hold harmless the Company and each of its directors, officers, employees, and agents, from any and all liabilities, claims, damages and expenses, including reasonable attorney's fees, arising out of or relating to:
your breach of this Agreement,

any violation by you of law or the rights of any third party,

any materials, information, works and/or other content of whatever nature or media that you post or share on or through the Site,

your use of the Site or any services that the Company may provide via the Site, and

your conduct in connection with the Site or the services or with other users of the Site or the services.
The Company reserves the right to assume the exclusive defense of any claim for which we are entitled to indemnification under this Section. In such event, you shall provide the Company with such cooperation as is reasonably requested by the Company.
11. The provisions of these Terms are to protect the Company, its subsidiaries, affiliates and its third party content providers and licensors, and each shall have the right to assert and enforce such provisions directly or on their own behalf.
12. This agreement shall be governed by and construed in accordance with the laws of the State of California, without giving effect to any principles of conflicts of law. You further submit to the exclusive jurisdiction of the state and federal courts sitting in the county of Orange, California. If any provision of this agreement shall be unlawful, void, or for any reason unenforceable, then that provision shall be deemed severable from this agreement and shall not affect the validity and enforceability of any remaining provisions.
13. These Terms may be revised from time to time by the Company. You are bound by any such revisions and it is therefore recommended that you periodically visit this page to review any updated Terms to which you will be bound.
Return to Top












WEBSITE DISCLAIMER
The information provided by gloriawalkercoaching.com ("Website", "Site" "we", "our"), and contained on this website, is for general information purposes only and must not be construed as legal, financial, medical (including behavioral health) advice or any other form of professional advice or care.
If you require professional advice of any kind you are advised to seek the help of a qualified professional.
While it is our intention to keep the information contained on our Site up to date,
we make no representations or warranties of any kind, express or implied, about the completeness, accuracy, reliability, suitability or availability with respect to the website or the information, products, services, or related content contained on the Site for any purpose. Any reliance you place on such information is therefore strictly at your own risk.
Under no circumstances will we be held liable for any loss or damage, including any indirect or consequential loss or damage, or any loss or damage whatsoever arising from the use or misuse of the information contained on this W
ebsite.
Although you are able to link to other websites not under our
control
, we will not be held responsible for and have no control over the
nature
of the content and its availability of those sites. The inclusion of any links to third party websites does not necessarily imply a recommendation or endorsement of the views expressed by third-party websites.
We endeavor to keep the Website up and running without interruption. However, we take no responsibility for, and will not be liable for, the Website being temporarily unavailable due to technical issues beyond our control.

Last Updated: June 6, 2018
Return to Top












PRIVACY POLICY
To summarize: Gloria Walker Coaching collects your name and email address for the purpose of communicating with you about news, events, and programs relating to Gloria Walker Coaching. We do not share your information with any third parties and will never sell your information. Among others, you have the right to request we delete your information and to request confirmation of the information we possess about you. For the full legal version, keep reading…
LAST UPDATED: June 6, 2018
NOTE: If you have any questions regarding this Privacy Policy, please contact privacy@gloriawalkercoaching.com

Thank you for visiting Gloria Walker Coaching (hereinafter "Website," "Site"), owned, operated and controlled by Gloria Walker, Gloria Walker Coaching, a California company (hereinafter, "Company," "we," "us," "our").
By reading this Privacy Policy and continuing to use this website, you willingly consent to the terms set forth below. Please read this statement carefully as it is intended to help you understand the types of information we collect, why we collect it, and the ways you can reasonably manage any personal information we may collect about you. In addition, please read this website's Terms of Use Statement here.
We have made every reasonable effort to explain the terms of our Privacy Policy in easy-to-understand language. If you have any questions, please use the contact information provided below.
Your privacy is very important to us. Please read this statement carefully. It is important that you make an informed decision when it comes to choosing whether to share any of your personal information with us.
Scope: What's Covered By Our Privacy Policy
This Privacy Policy applies only to your use of this Website and does not extend to any websites that link to our site, whether we provide those links or they are shared by others. We have no control over how your data is collected, stored or used by other websites and we strongly advise that you check the privacy statements of 3rd party websites before providing any data to them.
For purposes of this Privacy Policy, "personal information" means any information that could identify you as an individual through information that is unique to you. This type of information is often referred to as a "unique identifier," which is often a numeric or alphanumeric string of characters that can be used to uniquely identify an individual. Obvious unique identifiers are name, address, and phone number. Other unique identifiers include your email address, a website URL, billing information, Internet Protocol (IP) addresses, or any other data that could reasonably be linked to your identity.
Unique identifiers can be used for various purposes, including remembering your browsing preferences, your purchase history, directing advertising specifically to you, collecting information about your browsing history, as well as determining whether emails sent to you by us were received and/or opened.
We also use the information we collect from your use of our existing programs and services to help us develop new ones, and at times to send you personalized ads based on your particular interests. However, we do not use sensitive information such as race, sexual orientation, religion, or health to determine which ads we send you, and we do not collect genetic or biometric data (ex., fingerprints, retina patterns, voice waves).
Unique identifiers are sometimes stored in "cookies" (see below) to help websites display certain content in your browser and to remember, for example, your preferred language.
NOTE: You can configure your browser to refuse all cookies or to indicate when a cookie is being sent. More about cookies below.
We may also collect information from the content you provide to us through our products and services. Be advised that this content may also include personal information that would also be protected by our Privacy Policy.
Some data will be collected automatically by our Site, (please see the section related to our use of cookies, below, for further details). Other data will only be collected if you voluntarily submit it and consent to our ability to use it for the purposes intended, for example, to send you information you requested. We may also collect some or all of the following data:
Demographic information such as zip code, preferences and interests

Financial information such as credit / debit card numbers IF you purchase something from the Site

IP address (automatically collected)

Web browser type and version (automatically collected)

Operating system (automatically collected)

A list of URLs starting with a referring site, your activity on our Site, and the site you exit to (automatically collected)


Why We Collect and Store Information From Your Computer
As indicated above, data regarding your computer hardware and software, including your IP address, browser, dates and times of access, domain names, and websites that referred you here, may be collected by the Site for purposes of improving the quality of the information and services provided; to understand our visitors' preferences; to make improvements to our visitors' overall experience of this website; and to personalize this experience where doing so would improve the enjoyment of the Site.
With the data we collect from your computer hardware and software, we are able to learn about the number of visitors to our Site and the types of technology visitors use on our Site. However, we do not track or record information about individuals and their visits (unless they are willingly participating in one of our programs) and we do not share this data with anyone outside the Company unless necessary for law enforcement purposes (see "disclosure exceptions" below). In other words, while we may be tracking what your computer is doing, we are not tracking the various individuals that may be using a particular computer unless they have identified themselves as a participant in one of our programs.
The contact information we collect from you, is used to interact with you directly. We never want to abuse this privilege; however it is our main method for contacting and communicating with our subscribers and clients. It's a way for us to deliver information to you and also to notify you of upcoming programs we're offering.
If you're already a client, we use email to communicate with you directly as a method of providing information about how to use our programs.
You may choose to unsubscribe from all mailings by clicking the "unsubscribe" link at the bottom of all emails we send. You may also email us directly about your privacy preferences. (See our contact information below.)


We use Google Analytics, which uses cookies to gather data that allows us to understand how our website and the services we offer are being used, and to improve both our website visitor and client experiences.
Gathering Personal Data With Your Consent
Personal information that uniquely identifies you is only gathered with your explicit authorization and only in exchange for information, products, or services, whether free or paid. Be advised that if you choose not to provide this information you will not be able to receive information, products, or services offered by us to you as we will not have the means to deliver it to you.
You always have ultimate control over the information you receive from us. Note that some of your information may be shared with third party payment processors and credit card companies in order to process payment transactions and the delivery of our products and/or services to you.
Any information that we may reasonably provide to other trusted businesses in order to process business transactions you choose to have with us are always in accordance with our instructions and comply with the terms of this Privacy Policy and the confidentiality we promise to uphold on your behalf. For example, we may use a third party service provider for customer support purposes.
We will never intentionally disclose any information regarding your personal identification to any third party without your consent. If you choose to provide us with such information, you agree to receive information, products, or services from this website.
If at any time you wish to opt-out, or unsubscribe, you may do so by clicking "unsubscribe" at the bottom of any email you receive from us, or by notifying the Company directly. See our contact information below. Rest assured that you always have the ability to manage your contact information.
We will always ask for your permission before using any of your personal information for a purpose that has not been covered in this Privacy Policy.
Be advised that when you click and follow a link on this Website that takes you to another website, your interactions outside of this website are no longer protected by our Privacy Policy.
NOTE: We may share information that does not include a unique identifier and would not reasonably be considered "personal data" in that it does not include information that would allow anyone to identify you as an individual. For example, advertisers or outside services may use non-personal data to enhance the experience of a visitors to their websites.
Third Party Analytics Service Providers
As indicated above, this Website may use third party analytics service providers such as Google Analytics and Google Adsense to evaluate and provide us and/or third parties with information about the use of the Website and viewing of content on the Site.
Third party analytics service providers may use cookies to track certain behavioral usage information regarding users of your computer through use of their own tracking technologies. Third party cookies and other tracking technologies are not controlled by us, even if they use our technology to store or collect data. This Privacy Policy does not apply to the methods for collecting information used by third party analytics service providers or the use of the information that such third party analytics service providers collect. Note that the relevant third party analytics service providers' terms of use, privacy policies, permissions, notices and choices should be reviewed by you regarding their collection, storage and sharing practices. We make no representations regarding the policies or practices of third party analytics service providers.
Data Collection Technologies We Use
We use various technologies to collect and store information, including cookies, (text files placed on your hard drive by our server to store information about the way you use our Site so that it can recall that information in order to personalize your next visit), pixel tags (technology used to track your website activity), web browser storage, databases, and server logs.
NOTE: You can decline the use of cookies. To do this, modify the settings in your browser.
The Company may obtain data indirectly from third parties such as social networks and other public sources, including public databases.
As indicated above, we may also obtain information from third-party analytics services like Google Analytics.
Retention and Storage of Your Personal Information
The Company retains your personal information only for as long as reasonably necessary to fulfill the purpose for which it was collected, as well as to comply with applicable laws. You may make a request to remove any and all data collected by us. See our contact information below.
We take appropriate technical and organizational measures to ensure a level of security appropriate to the level of risk.
\
This website will disclose your personal information, without notice, but only if:
1. It is required to do so by law; 2. As required by service of process; 3. To defend our rights and property; 4. To protect the personal safety of visitors to this website.
Data protection laws differ from state to state (in the United States) and from country to country, with some having greater protections than others. We strive to maintain the highest level of privacy for anyone who shares information with us, regardless of where they reside.
Whenever we receive formal written complaints, we respond directly to the person who made the complaint. Should you have a complaint, please be sure to include your contact information so that we may act swiftly to rectify the situation. We are further committed to working with any appropriate regulatory bodies to resolve complaints regarding any transfer of data that is in breach of this Privacy Policy.
The California Online Privacy Protection Act (CalOPPA) requires California companies to provide an opportunity for California residents to opt-out or unsubscribe from having personal information used by third parties (such as advertisers or affiliated companies) for direct marketing purposes.
This Company is a California based business and therefore does honor behavioral advertising opt-out or "do not track" mechanisms. This includes general web browser "Do Not Track" settings and signals.
If you are a California resident you may contact to exercise your disclosure choice options. See our contact information, below.


Children: Minimum Age Requirement
This website complies with the Children's Online Privacy Protection Act of 1998 (COPPA). COPPA and its accompanying regulations protect the privacy of children using the Internet.
This website is intended for persons eighteen (18) years of age or older. However, per COPPA rules, anyone under the age of thirteen (13) must seek the permission of a parent or guardian before using this website.
Furthermore, this website will not knowingly contact or collect personal information from anyone under 13, and does not intend to solicit information of any kind from persons under the age of 13.
Be advised that some or all of your data may be stored or transferred outside of the European Economic Area ("the EEA"), which includes all EU member states, plus Norway, Iceland and Liechtenstein. By using our site and submitting your information to us you are deemed to accept and agree to this. If we do store or transfer data outside the EEA, we will take all reasonable steps to ensure that your data is treated as safely and securely as it would be within the EEA and under the GDPR. This includes but is not limited to the use of legally binding contract terms between us and any third parties with whom we engage and the use of the EU-approved Model Contractual Arrangements. If We intend at any time to transfer any of your data outside the EEA, we will always obtain your consent beforehand and we have put in place the following safeguards to protect your data:
Site wide encryption (https://)

Consent check boxes with description of data to be processed.
When This Privacy Policy Doesn't Apply
This Privacy Policy doesn't apply to third parties that may advertise our services or to companies who may link to this Website. Neither does it apply to websites to which we may include links in our informational materials and in our services.


The Company reserves the right to change this Privacy Policy, without notice, at its discretion, by posting updates on this Website. You are encouraged to revisit this page periodically in order to stay informed of any changes. The Privacy Policy posted at any time via this website shall be deemed to be the Privacy Policy then in effect.
It is incumbent upon you to make reasonable efforts to review our Site's Privacy Policy from time to time so as to become aware of any changes, revisions, or modifications. However, we will not make any significant changes without providing you with reasonable and sufficient notice by email where possible. Should your privacy rights be affected in any way by changes to this Privacy Policy, you will be notified to obtain consent to such changes. We also indicate the date of the most recent updates to these terms.


Correcting or Updating Your Information
You are invited to help us keep your personal data up to date by notifying us of any changes to your personal information. You may contact us to correct or update your personal information.


How to Contact The Company
If you have any questions or concerns regarding this website's Privacy Policy, or how your personal data is being used by the Company, you may contact us at:
OR
LAST UPDATED: June 6, 2018
Return to Top


DIVERSITY STATEMENT
Gloria Walker dba Gloria Walker Coaching is anti-racist, anti-discrimination, anti-hate, pro-diversity, pro-equality, and pro-equity. This is a safe place for BIPOC and LGBTQIA+ persons. We are committed to dignity, equality, equal rights, and justice for all human beings.
Until Black Lives Matter no lives are truly safe
Pride is beautiful and love is love
The Equal Rights Amendment is still necessary
LAST UPDATED: July 1, 2020